Pregnancy
Missed your period? Pregnancy tests are an easy and accurate way to find out if you are pregnant. Get Tested. Take control of your health.



1 TEST
BHCG
A simple test that is used to determine whether a woman is pregnant.
10 TESTS
Cytomegalovirus IgG Ab
Cytomegalovirus IgM Ab
Herpes Simplex Virus Type 1 IgG Ab
Herpes Simplex Virus Type 1 IgM Ab
Herpes Simplex Virus Type 2 IgG Ab
Herpes Simplex Virus Type 2 IgM Ab
Rubella Elisa IgG Ab
Rubella Elisa IgM Ab
Toxoplasma Elisa IgG Ab
Toxoplasma Elisa IgM Ab
A panel used to help diagnose infections that could harm the unborn baby during pregnancy.
TORCH is an acronym for the 5 infections covered in the screening, which are toxoplasmosis, other agents, rubella, cytomegalovirus, and herpes simplex.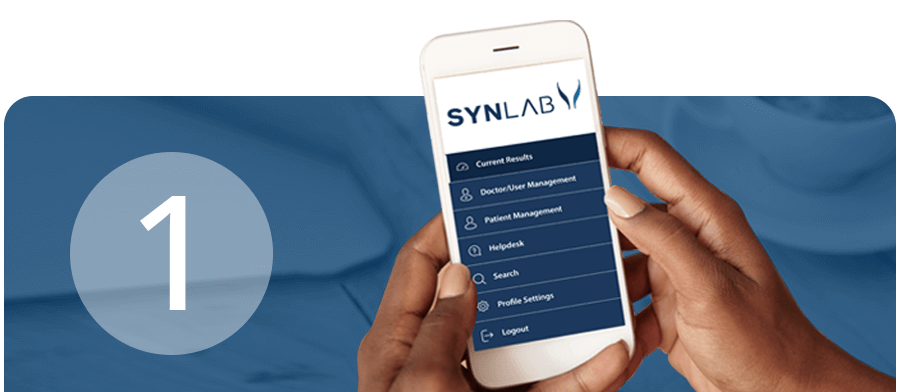 Order online
Order your test online, select, and pay for your preferred panel.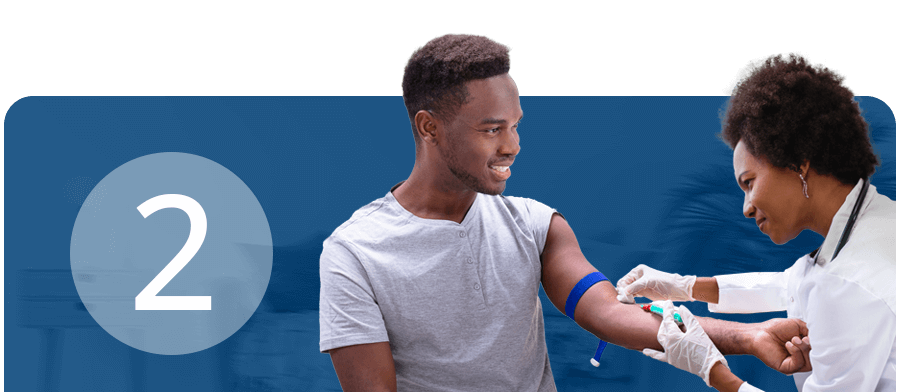 Collect your sample
Choose to have our medical team come in for home sample collection or visit a Synlab centre near you for your sample collection.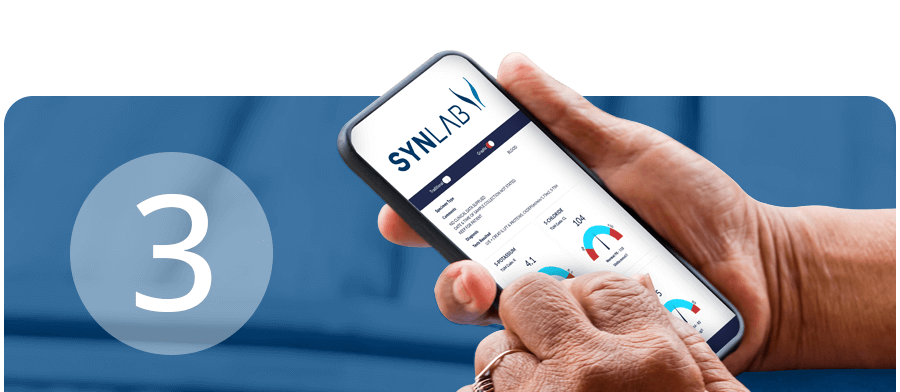 Review accurate results
Accurate and confidential results are available on your secure online Pathprovider account. You will get notified as soon as your results are available.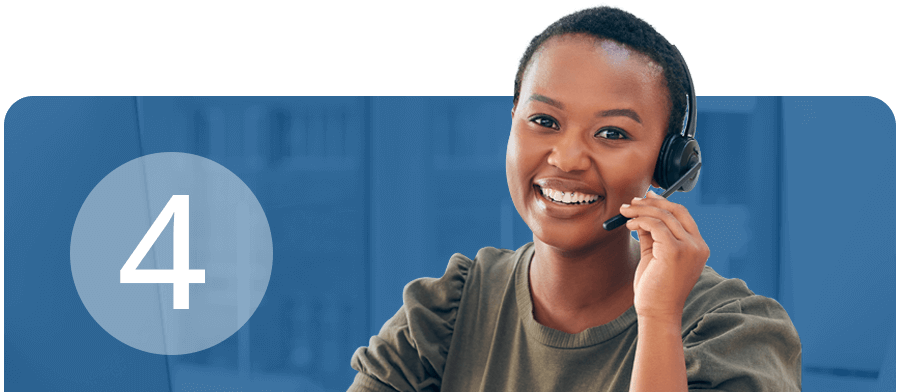 Get medical support
If you have any queries, please contact our 24-hour customer support centre at +234 700 7284 2273.
Couples in Nigeria are affected by infertility.
Children born in Nigeria have down syndrome.
A pregnancy test can tell whether you are pregnant by checking for a particular hormone in your urine or blood.
The hormone is called human chorionic gonadotropin (HCG). HCG is produced by the placenta after a fertilised egg implants in the uterus. It is normally made only during pregnancy.
The more prominent signs and symptoms of pregnancy include
Missed period
Tender, swollen breasts.
Nausea with or without vomiting
Increased urination
Fatigue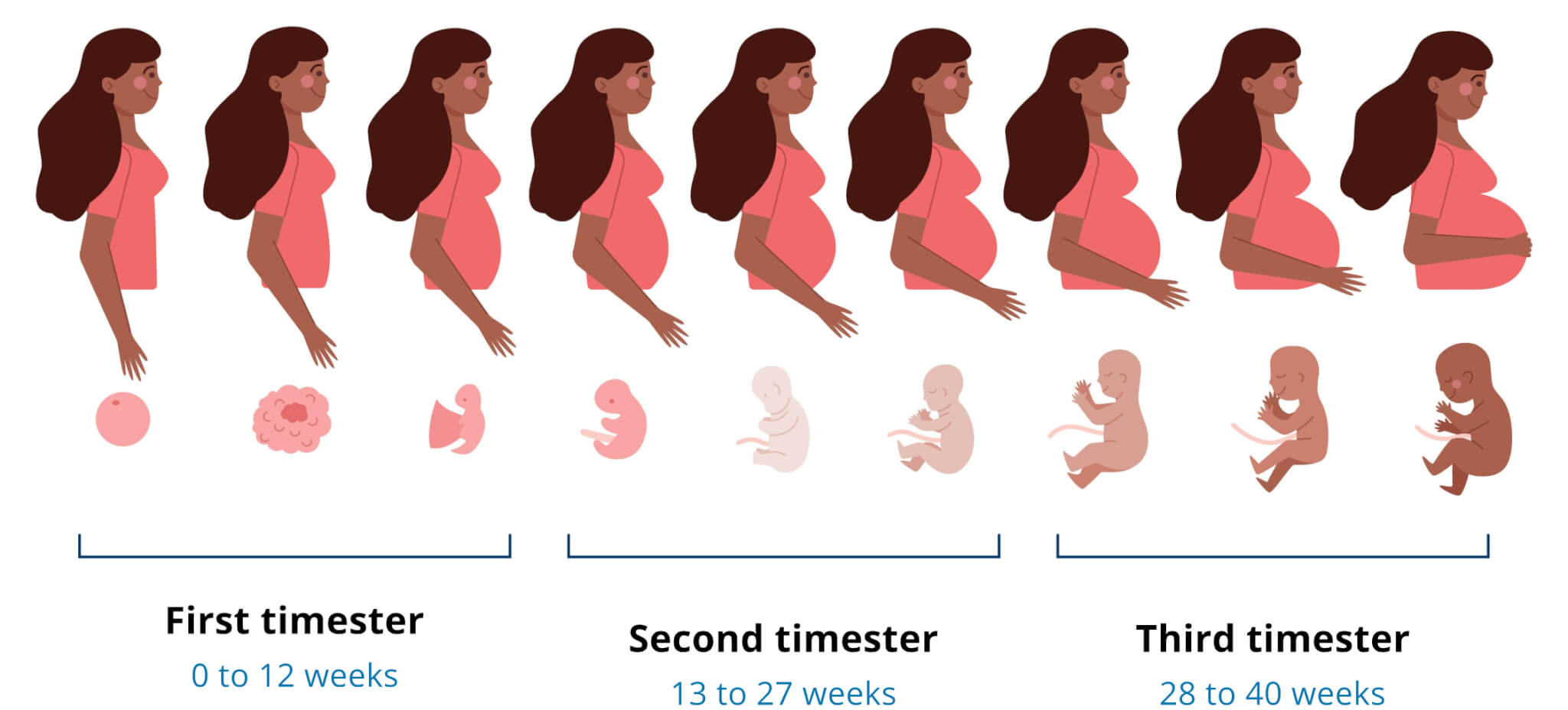 Tips to stay healthy during pregnancy:
Take a prenatal vitamin
Exercise regularly
Change your chores (avoid harsh or toxic cleaners, heavy lifting)
Get comfortable shoes
Eat healthy, well-balanced meals. 
Limit caffeine intake 
Drink plenty of water
Do not drink alcohol
Give in to cravings – sometimes
Don't smoke; avoid secondhand smoke
Get enough sleep
Do not take over-the-counter medications or herbal remedies without medical consultation
See your dentist
Practice relaxation techniques daily (yoga, stretching, deep breathing, massage)
Frequently Asked Questions
If you are still unsure about this test, here are some questions that we usually get asked.
Still need answers?
Am I pregnant?
The earliest and most reliable sign of pregnancy is a missed period. If you have a regular monthly cycle, normally, you get your period about four weeks from the start of your last period.
When can I find out the gender of my baby?
Ultrasound examinations conducted between 18 and 20 weeks may be able to identify the gender of the unborn baby.
There are also advanced tests that can use blood samples collected from the mother as early as 10 weeks of pregnancy to help identify the gender of your baby.
When will I feel my baby move?
Your baby's first movements (called "fetal quickening") will usually occur between 18 and 22 weeks, though some women feel movement prior. Most women describe these movements as "flutters" or "bubbles."
Benefits
When you get your test done with SYNLAB, you have access to our benefits.
Customer-centric reporting
PathProvider gives you direct access to all of your test results and reports across all your devices without having to leave your home.
Benefits of being a PathProvider registered user
Your profile is a secure personal space

Access your results any time, any day, all year round

Results can be checked on any smartphone, computer, or tablet

All your previous results are archived on your profile

Set your notification preferences when results are ready. Choose email or SMS.

Not a doctor? Switch to the popular 'graphic view' and get to understand your results.

You can share or print your results directly from your profile.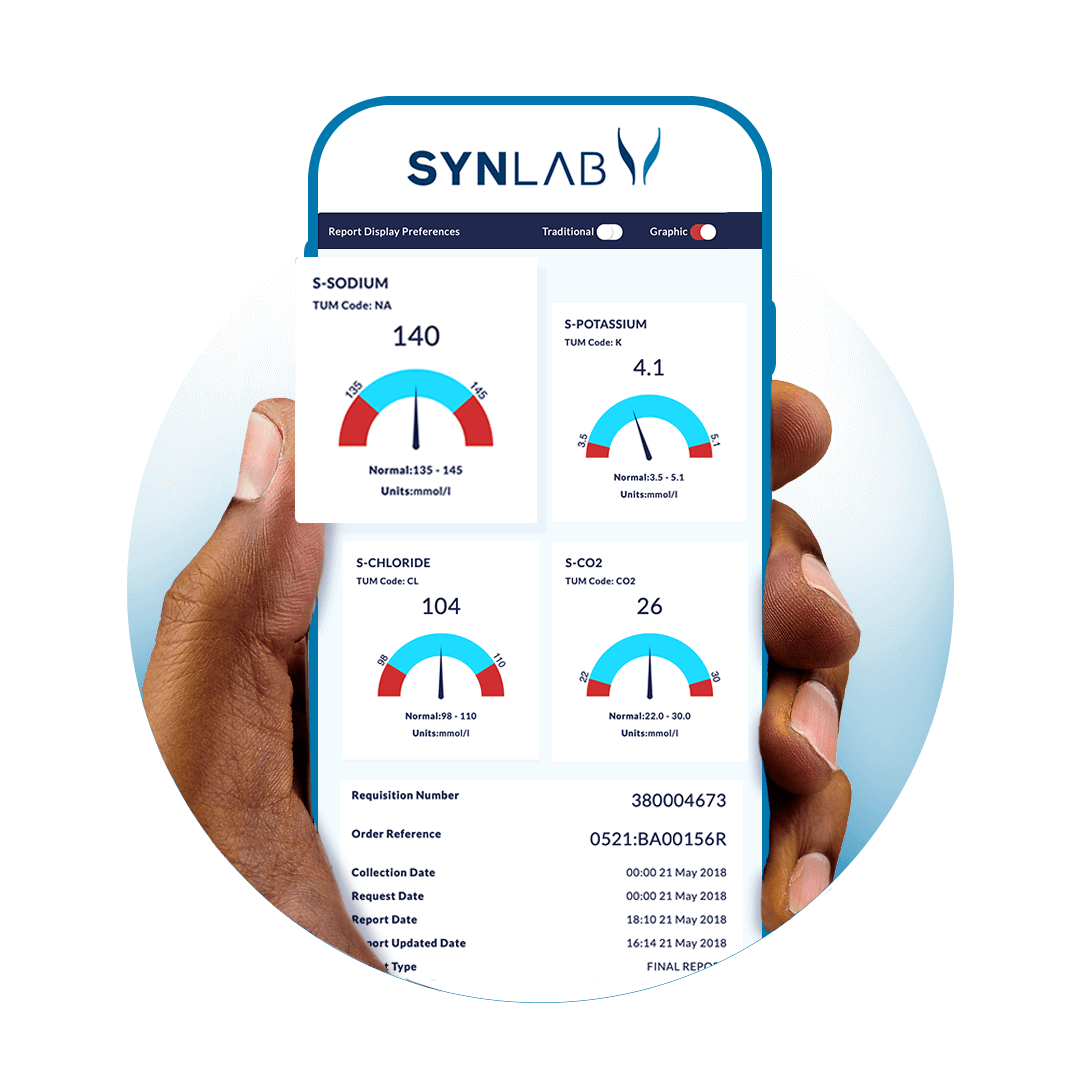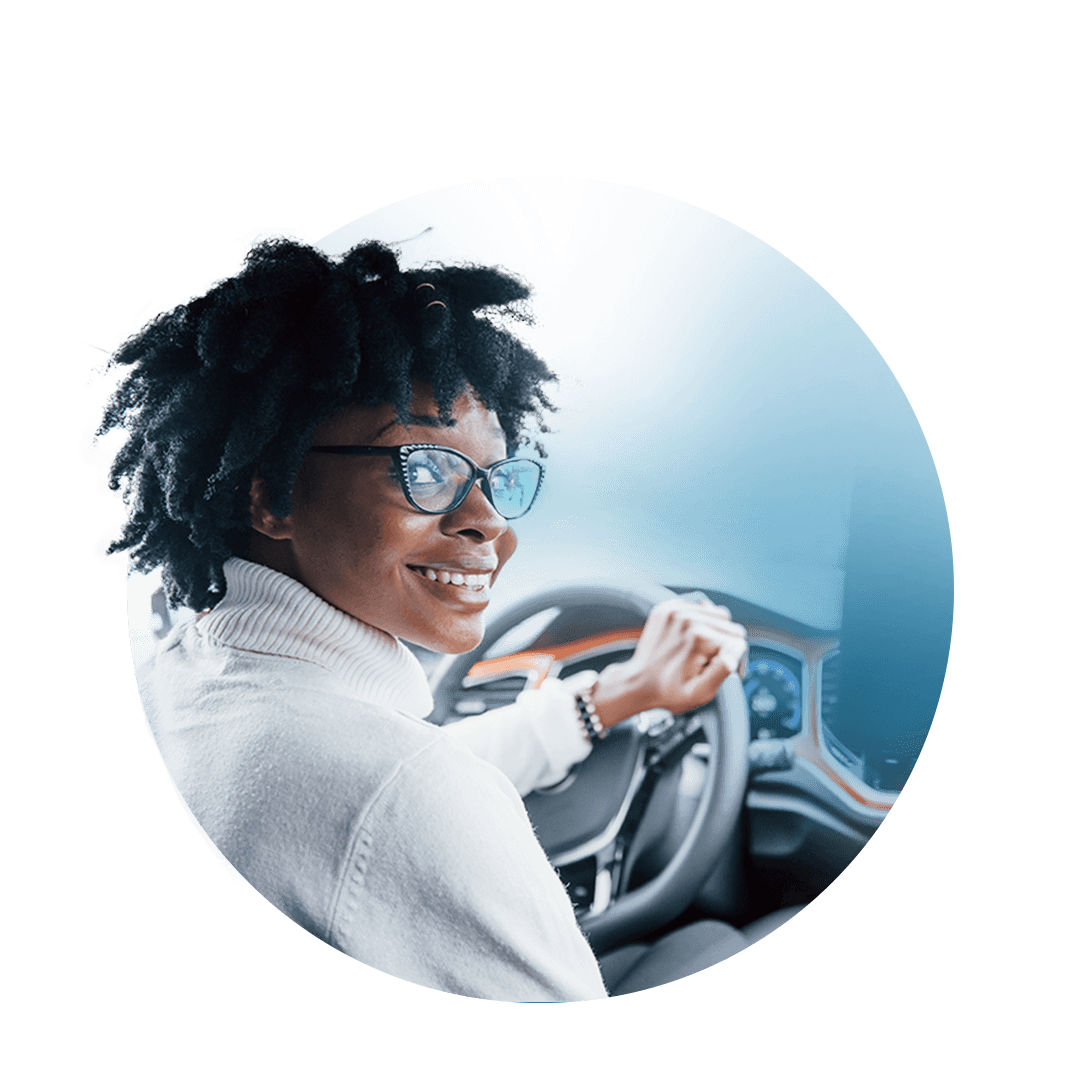 Choose home collection.
Get complete convenience
Get your results as they become available online.
We come to you. Our at-home collection service is designed to save you time and is completely confidential and discreet.
You can choose to get your entire family tested in the comfort of your own home. Choose a day and a time that is convenient for you, and we'll send one of our trained professionals to your door.
No more sitting in traffic. Now you can manage your health in the comfort of your own home.
Total confidence.
Award-winning medical diagnostics
Accuracy of results, reliability, trust, and quick turnaround time.
We have had ISO 15189 international accreditation since 2006. Our vast experience in medical diagnostics ensures that we continue to set the benchmark for reliable, accurate, and quality analysis in Nigeria.
We are audited by an external body which ensures that we implement the highest ethical standards and international best practices.
SYNLAB was awarded the 'Private Laboratory Service Provider of the Year' in Nigeria award by the Nigeria Health Excellence Awards (NHEA).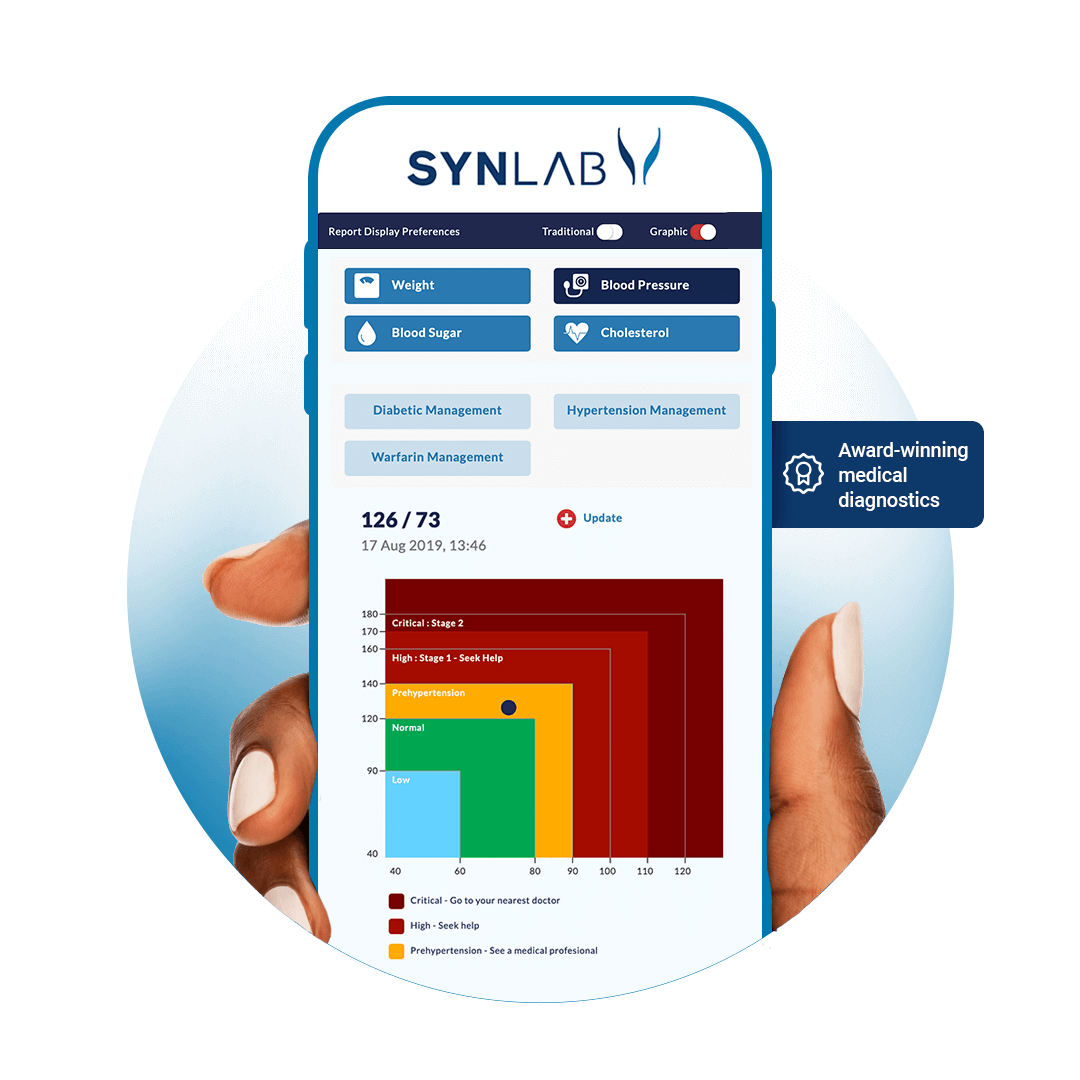 Select the test that's right for you
Peachy Plum Extended
₦113,200
12 TESTS
Chlamydia trachomatis IgG Ab
Chlamydia trachomatis IgM Ab
Culture, ID & Sens STD
Hepatitis B Virus surface Ag
Herpes Simplex Virus Type 1 IgG Ab
Herpes Simplex Virus Type 1 IgM Ab
Herpes Simplex Virus Type 2 IgG Ab
Herpes Simplex Virus Type 2 IgM Ab
HIV Antigen/Antibody Test
Microscopy Gram
Std Wet Prep
Treponema pallidum Abs IgG/IgM
A comprehensive panel provides more information on a wider range of STIs.
Female Hormone Test
₦99,700
9 TESTS
Dehydroepiandrosterone Sulfate (DHEAS)
Follicle Stimulating Hormone (FSH)
Free Androgen Index (FAI)
Luteinizing Hormone (LH)
Oestradiol (Estrogen E2)
Prolactin
Sex Hormone Binding Globulin (SHBG)
Testosterone
TSH
A comprehensive test that providing a detailed assessment of the hormones that are involved in the control of a woman's reproductive ability.
8 TESTS
Albumin Serum
Follicle Stimulating Hormone (FSH)
Free Testosterone Calc
Glucose Fasting
Luteinizing Hormone (LH)
Oestradiol (Estrogen E2)
Sex Hormone Binding Globulin (SHBG)
Testosterone
This panel gives a comprehensive insight into the functioning of the male reproductive endocrine system
Platinum Wellness Test Female
₦227,900
40 TESTS
Albumin Serum
Albumin/Globulin Ratio
Alkaline Phosphatase (ALP)
ALT (SGPT)
Antimicro Substances
AST (SGOT)
Bicarbonates (CO2)
Bilirubin Conjugated
Bilirubin Total
Bilirubin Unconjugated
Biochemistry Urine
Calcium Serum
Chloride Serum
Cholesterol HDL
Cholesterol LDL
Creatinine Serum
Culture, ID & Sens Urine
Faecal Occult Blood
Free T3
Free T4
Full / Complete Blood Count
Gamma GT (GGT)
Globulin Serum
Glucose Fasting
HbA1C
HDL/LDL Ratio
Pap Smear
Macroscopy Urine
Microscopy Urine
Phosphate Serum
Potassium Serum
Sodium Serum
Total Cholesterol
Total Protein
Triglyceride Serum
TSH
Ultra-Sensitive CRP
Urea Serum
Viable Cell Count
Vitamin D 25-OH
Our most advanced wellness panel. It gives a detailed assessment of liver function and structure, kidney structure and function, diabetes mellitus, thyroid function, bone health, blood disease, risk of heart and blood vessel disease, Immunity, urinary tract health, and illnesses associated with chronic inflammation.
It also checks for cervical and colon cancer.
1-Hydroxypyrene Urine
₦100,000