Your Trusted Medical Diagnostics Provider
Nigeria's preferred private medical laboratory
At SYNLAB, we are committed to excellence in medical laboratory services. That's why we've been providing world-class diagnostics in Nigeria since 2004. We are on a mission to support medical professionals in ways not possible before and provide families with high-quality care. We offer an extensive range of laboratory offerings for patient and industry use.

Millions trust us to provide reliable medical testing and deliver fast and accurate results.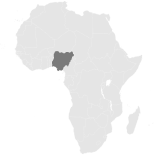 NIGERIA
Over 220,000 patients served per year.
More than 1 million results are distributed per year
Our Vision
To be the leading Health Diagnostics Service Provider in Africa.
Our Mission
Providing actionable diagnostic information for a healthier life through a customer-centric approach.
Our Core Values
Ethics, Integrity, Innovation and Excellence.

Be the leader in medical diagnostics
We are on a mission to make healthcare more affordable and accessible for everyone across Nigeria and West Africa. SYNLAB strives toward having the best employees by providing them with professional and personal growth opportunities.

Drive digitised processes
To stay at the forefront of the sector, we strive to be a digital company focused on driving efficiencies through technology and innovation, delivering faster outcomes, improving patient care, streamlining processes and creating value-added workflows.

Expand Public-Private-Partnerships (PPP)
One of the challenges we face in Nigeria is access to quality health services. The government has many responsibilities in different sectors but has limited resources. For this reason, SYNLAB supports government institutions through public-private partnerships to provide quality and t…

Foster and promote sustainability
To stay at the forefront of the sector, we strive to be a digital company focused on driving efficiencies through technology and innovation, delivering faster outcomes, improving patient care, streamlining processes and creating value-added workflows.
Domesticate tests currently referred to reference laboratories abroad by building local capacity and training staff with the necessary skills.
To expand our national footprint and make reliable testing accessible across a broader geographic region.
To achieve 80% turnaround time at all locations and effectively resolve customer complaints.
To achieve all external quality controls in all disciplines to a standard recognised by international authorities.
To develop and retain newly qualified scientists and phlebotomists through essential training and staff development to build future industry leaders.
To promote corporate sustainability through waste reduction and compliance with health and safety regulations: to reduce paper consumption by automatically transferring measurement results rather than printing them out.

More than 700 hospitals, hundreds of thousands of referring medical practitioners and tens of millions of patients put their trust in SYNLAB's global network of over 2000 medical experts and diagnostic centres. We live up to our responsibilities and are proud of it. Whether patient or medical professional – SYNLAB is always there where you need us: close by. We provide fast, reliable, high-quality diagnostic services in 36 countries across 4 continents.
SYNLAB is a basic provider in many national healthcare systems, and a leading provider of laboratory diagnostic services in Europe for practising doctors, clinics and patients.
The group works closely with research institutions and universities and maintains an educational institution of its own, the SYNLAB Academy. SYNLAB Nigeria is supported by European laboratories in our network from an advisory point of view and to perform specialised tests.
We are there to support you with efficient, evidence-based and state-of-the-art diagnostic technology. Our scientific experts provide consultation on individual diagnostic pathways and interpretation of results. This creates a solid foundation for efficient and effective therapy.
Award-winning medical diagnostics
We've been awarded with the following achievements: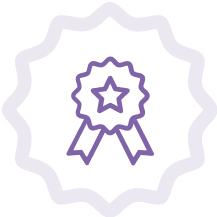 Private Laboratory Service Provider of the Year
by the Nigeria Health Excellence Awards (NHEA)
We have continuously received this award every year between 2014 (year of inception) and 2021.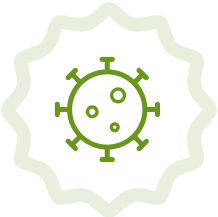 Most Outstanding Covid-19 Private Laboratory of the Year 2020
by the Nigeria Health Excellence Awards.
Our geographical footprint
Geographic reach
Our goal is to provide accurate and reliable medical results to all Nigerians by expanding our geographic reach across the country.
Centers across 12 States
SYNLAB currently operates more than 30 centres which include laboratories and customer centres across 12 States that provide more Nigerians with access to quality diagnostics.
Diagnostic departments
Under a partnership agreement, SYNLAB also manages diagnostic departments of prominent facilities in Kano and Umuahia.
Find a SYNLAB facility close to you
Our plans to expand
In line with our mission to transform healthcare in Nigeria through superior diagnosis, we plan to expand our geographical footprint, open a further 25 centres in the next few years, and expand into States where SYNLAB does not currently have representation.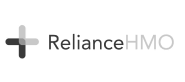 Innovative diagnostics
SYNLAB is the preferred partner for innovative diagnostics for the public and private sectors. Through continuous research and collaboration with universities and the pharmaceutical industry, we can make new tests available to the medical community at an early stage.
Customer commitment and service
SYNLAB is committed to continuously improving our service to our clients and patients. Our focus is on providing the best possible service to our patients in everything we do.